Schedule a Free In-Home Estimate with our Comfort Specialist

Schedule a Free In-Home Estimate with our Comfort Specialist
Thinking of getting a new system? We'll give you an installation estimate for FREE! All our technicians follow CDC guidelines when visiting your home. Request a free consultation or read more about our service.
All our technicians follow CDC guidelines in accordance with covid safety regulations. This includes social distancing, frequent hand washing, and touchless approval. We also give our providers daily health checks to ensure the health of your family.
Old or broken HVAC equipment will leave you paying higher energy bills each month. Contact our technicians so they can help you get the maintenance, repairs, or get help picking out an entirely new system.
We've proudly served the VA, MD, & DC area since 1967. We listen to your needs and make sure you understand all the services and costs before we go ahead with work. You'll know what to expect from start to finish.
What's Included in Our HVAC Services
HVAC Installation and Replacement
HVAC Repair and Maintenance
Fireplace Install, Repair & Showroom
Ductless Heating & Cooling System
Air Duct Cleaning
HVAC Installation and Replacement
HVAC Installation
Looking to cool off?  We offer free consultations and in-home estimates.  Don't pay unnecessary fees before you've committed to an HVAC system.  Call Cyprus Air and we'll send a comfort specialist to estimate the cost of an installation or replacement. 
Our comfort specialist will:
Assess your home's current HVAC system and ducts
Inquire about your family's air quality, energy savings, and comfort needs
Provide multiple budget and finance options
Explain to you the process of installation from start to finish
We promise to help you choose the best air conditioning systems, at the right price for your home or commercial business. We strive to keep your home energy-efficient so keeping cool in the summer isn't costing you more than it should.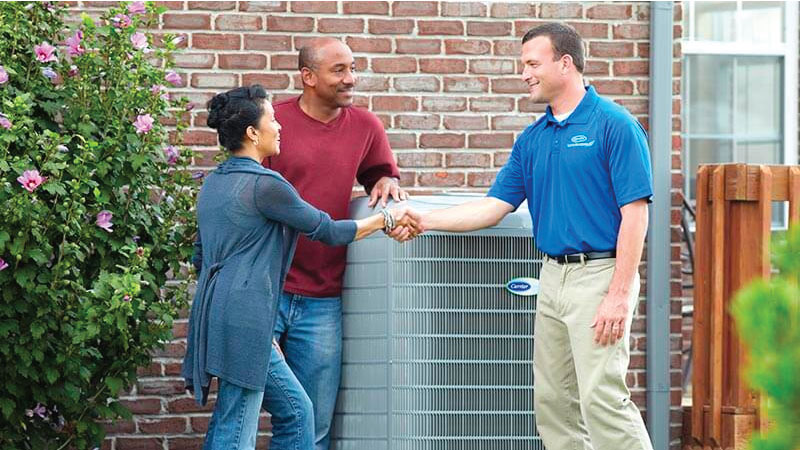 HVAC Repair and Maintenance
Fireplace Install, Repair & Showroom
Ductless Heating & Cooling System
Air Duct Cleaning
Cyprus Air offers the leading brands in the industry

Frequently Asked Questions